Having received a scam blackmail (or is that blackEmail) attempt this morning, I thought it best to share it with the world. I'll include the email at the end of this post. A little checking shows that this is a frequently repeated scam, so if or when you receive something similar, just delete it and get on with your life. There is nothing to be concerned about.
However, if you do happen to be a total wanker that's addicted to porn, you may have cause to worry. Still, the best solution there is the simplest: Cover your camera, avoid disreputable porn sites and get a life. For everyone else: You should still keep your cameras covered for your own personal security.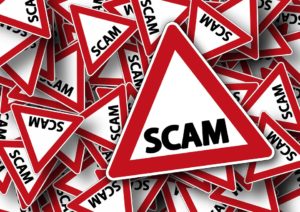 Good luck in solving problems – Email Scam
Article Source: https://nexusconsultancy.co.uk/blog/good-luck-solving-problems-email-scam
There are many emails similar to the one below circling the internet. Be warned this type of email is a scam! Do not send any payment, delete the email.
This scam email falls into a category called Extortion Phishing which is the method of attaining something, usually money, through strong threats sent via email.
With this scam the victim has received an email claiming they have been secretly videoed through their webcam whilst watching an adult video. The crooks threaten to spread the video to your email contacts unless a ransom is paid.
The user is left feeling vulnerable and threatened, and unfortunately in some cases the victim will pay the ransom. The scare tactics used should certainly be ignored.
Cyber criminals search the internet for email addresses, accumulating lists of possible targets.
Scam emails are sent to thousands of email addresses in the hope that innocent people will send funds.
---
Ticket#426550539 24.04.2018 12:10:32 Your secrets
From: Ritchie Bobb [order@michelesstudio.com]
Sent: Tue 2018-04-24 06:41 (Australian Central Time/GMT +9.5 hours)

Hello!

Dont consider on my illiteracy, I am from Iran.We uploaded mine malicious program onto your system.After that I pilfered all confidential background from your OS. Moreover I had a little bit more compromising evidence.The most entertaining compromising which I have- its a videotape with your self-abusing.I adjusted malware on a porn web page and then you loaded it. The moment you picked the video and tapped on a play, my malware instantly set up on your device.

After adjusting, your web camera made the record with you wanking, in addition I captured exactly the porn video you masturbated on. In next few days my malicious software collected all your social media and email contacts.

If you want to eliminate all the evidence- transfer me 610 usd in BTC(cryptocurrency).
It is my Btc number – 1HBpS6aigjzWnRLqN9Zgs6Awd2JZupqeqV

You have 30 h. to go since now. As soon as I see transaction I will eliminate the video permanently. Other way I will forward the record to all your contacts.