Samsung Galaxy S4
by Creative IT | October 27, 2018 8:18 am
Updates, Hacks and Rooting the Samsung Galaxy S4 I9500 & I9505
https://www.kingoapp.com/root-tutorials/how-to-root-galaxy-s4.htm
https://root-apk.kingoapp.com/kingoroot-download.htm
https://www.kingoapp.com/root-tutorials/how-to-remove-root-from-android.htm
https://forum.xda-developers.com/galaxy-s4/general/i9505-ultimate-bloatware-remove-list-t3080800
https://visihow.com/Setup_Call_Forwarding_on_Samsung_Galaxy_S4
https://play.google.com/store/search?q=call%20forwarding%20widget&c=apps
Top 10 call forwarding apps for android[1]

https://play.google.com/store/apps/details?id=com.stt.forwardmycall
https://play.google.com/store/apps/details?id=com.guywmustang.callforward
https://joyofandroid.com/samsung-galaxy-s4-accessories/
https://www.cnet.com/how-to/how-to-mirror-your-galaxy-s4s-screen-on-your-tv
https://duckduckgo.com/?q=Samsung+Galaxy+Smart+Dock+Multimedia+Hub&ia=products
https://www.phonearena.com/news/Turn-your-smartphone-into-a-desktop-PC-with-these-6-MHL-compatible-docks_id67861
Samsung Galaxy Smart Dock Multimedia Hub Sale[2]
https://duckduckgo.com/?q=Samsung%27s+AllShare+Cast+dongle&t=opera&ia=web
Endnotes:
Top 10 call forwarding apps for android: http://blog.dreamcss.com/android/top-10-call-forwarding-apps-for-android/
Samsung Galaxy Smart Dock Multimedia Hub Sale: https://www.buyvia.com/deals/samsung-galaxy-smart-dock-multimedia-hub-sale/
Source URL: https://creativeitworld.com/samsung-galaxy-s4/
---
Opera & Google Chrome Shortcuts
by Creative IT | June 23, 2018 6:06 am
From rescuing closed tabs to quick-launching a window for private browsing, these are the tricks you need to know.

Get Opera Web Browser at opera.com …[1]
PIN TAB
Are there certain websites you check regularly? Then pin them to the top of Chrome using this shortcut: right click the tab you want to pin, and press "P" on the keyboard.
This should move the tab to the left of the Chrome window, putting in front of all the other open tabs. Now, whenever you open Chrome it should automatically be available for you to view. To unpin it, right click the tab, and press "U".
BRING BACK CLOSED TABS
We've all been there: with too many tabs open, we accidentally close one that we didn't mean to when axing a bunch of them at once. This shortcut can bring that tab back from the dead. Just enter Ctrl-Shift-T to magically resurrect it. Chrome remembers the last ten tabs you closed.
OPEN INCOGNITO TAB/PRIVATE WINDOW
The quick route to private browsing is via the Incognito Mode shortcut.
In case you didn't know, Incognito Mode is designed to (partially) conceal your internet activity, and the websites you visit. To access it quickly in a new Chrome window, just enter Ctrl-Shift-N.
VIEW NEXT TAB
Don't drag your mouse to the top of the Chrome window to switch tabs, use this shortcut instead. Hold Ctrl and press the tab key to view the next open tab.
VIEW PREVIOUS TAB
The same goes for the previous tab you viewed. To switch to it from your current page, press Ctrl and 9 at the same time.
SWITCH TO A SPECIFIC TAB
Instead of going back or forward by one tab, this shortcut lets you view any one of the first eight tabs you have open. Just hold Ctrl and select the corresponding number of the tab you want to view. For example, if you want to jump to the fifth tab, you'd press Ctrl and 5.
JUMP TO THE ADDRESS BAR
Instead of moving your cursor up to the address bar, just enter Ctrl and L and it'll appear there instantly. Then you can type in the URL of the next website you want to visit. At this rate, you may not even need to use a mouse again.
OPEN YOUR BROWSING HISTORY IN A NEW TAB
Need to dig in to your browsing history in a hurry? Just press Ctrl and H to open your history page in a new tab.
SAVE A WEB PAGE AS A PDF
This is a handy trick for work and play. If you spot a web page you want to save to your desktop, store it as a PDF by holding Ctrl and P. After pressing the shortcut, click the change button under the "destination" field on the pop-up page and choose the "save as PDF" option under "local destinations.
Article stolen from: https://www.thesun.co.uk/tech/6582349/google-chrome-secret-shortcuts-hacks[2]
Endnotes:
Get Opera Web Browser at opera.com …: http://opera.com/
https://www.thesun.co.uk/tech/6582349/google-chrome-secret-shortcuts-hacks: https://www.thesun.co.uk/tech/6582349/google-chrome-secret-shortcuts-hacks
Source URL: https://creativeitworld.com/opera-google-chrome-shortcuts/
---
Email Porn Scam
by Creative IT | April 24, 2018 7:30 am
Having received a scam blackmail (or is that blackEmail) attempt this morning, I thought it best to share it with the world. I'll include the email at the end of this post. A little checking shows that this is a frequently repeated scam, so if or when you receive something similar, just delete it and get on with your life. There is nothing to be concerned about.
However, if you do happen to be a total wanker that's addicted to porn, you may have cause to worry. Still, the best solution there is the simplest: Cover your camera, avoid disreputable porn sites and get a life. For everyone else: You should still keep your cameras covered for your own personal security.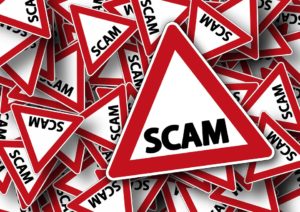 [1]
Good luck in solving problems – Email Scam
Article Source: https://nexusconsultancy.co.uk/blog/good-luck-solving-problems-email-scam[2]
There are many emails similar to the one below circling the internet. Be warned this type of email is a scam! Do not send any payment, delete the email.
This scam email falls into a category called Extortion Phishing which is the method of attaining something, usually money, through strong threats sent via email.
With this scam the victim has received an email claiming they have been secretly videoed through their webcam whilst watching an adult video. The crooks threaten to spread the video to your email contacts unless a ransom is paid.
The user is left feeling vulnerable and threatened, and unfortunately in some cases the victim will pay the ransom. The scare tactics used should certainly be ignored.
Cyber criminals search the internet for email addresses, accumulating lists of possible targets.
Scam emails are sent to thousands of email addresses in the hope that innocent people will send funds.
---
Ticket#426550539 24.04.2018 12:10:32 Your secrets
From: Ritchie Bobb [order@michelesstudio.com]
Sent: Tue 2018-04-24 06:41 (Australian Central Time/GMT +9.5 hours)

Hello!

Dont consider on my illiteracy, I am from Iran.We uploaded mine malicious program onto your system.After that I pilfered all confidential background from your OS. Moreover I had a little bit more compromising evidence.The most entertaining compromising which I have- its a videotape with your self-abusing.I adjusted malware on a porn web page and then you loaded it. The moment you picked the video and tapped on a play, my malware instantly set up on your device.

After adjusting, your web camera made the record with you wanking, in addition I captured exactly the porn video you masturbated on. In next few days my malicious software collected all your social media and email contacts.

If you want to eliminate all the evidence- transfer me 610 usd in BTC(cryptocurrency).
It is my Btc number – 1HBpS6aigjzWnRLqN9Zgs6Awd2JZupqeqV

You have 30 h. to go since now. As soon as I see transaction I will eliminate the video permanently. Other way I will forward the record to all your contacts.
Endnotes:
[Image]: https://creativeitworld.com/wp-content/uploads/scam_alert.jpg
https://nexusconsultancy.co.uk/blog/good-luck-solving-problems-email-scam: https://nexusconsultancy.co.uk/blog/good-luck-solving-problems-email-scam
Source URL: https://creativeitworld.com/email-porn-scam/
---
Secret Codes to Unlock Netflix
by Creative IT | March 11, 2018 12:53 am
http://www.netflix.com/browse/genre/INSERTNUMBER
ACTION & ADVENTURE
1365 = Action & Adventure
77232 = Asian Action Movies
46576 = Classic Action & Adventure
43040 = Action Comedies
43048 = Action Thrillers
8985 = Martial Arts Movies
2125 = Military Action & Adventure
7442 = Adventures
10118 = Comic Book and Superhero Movies
7700 = Westerns
10702 = Spy Action & Adventure
9584 = Crime Action & Adventure
11828 = Foreign Action & Adventure
COMEDY
6548 = Comedies
869 = Dark Comedies
4426 = Foreign Comedies
1402 = Late Night Comedies
26 = Mockumentaries
2700 = Political Comedies
9702 = Screwball Comedies
5286 = Sports Comedies
11559 = Stand-up Comedy
3519 = Teen Comedies
4922 = Satires
5475 = Romantic Comedies
10256 = Slapstick Comedies
CULT
7627 = Cult Movies
8195 = B-Horror Movies
1252 = Campy Movies
10944 = Cult Horror Movies
4734 = Cult Sci-Fi & Fantasy
9434 = Cult Comedies
4195 = Independent Comedies
DOCUMENTARY
6839 = Documentaries
3652 = Biographical Documentaries
9875 = Crime Documentaries
5161 = Foreign Documentaries
5349 = Historical Documentaries
4006 = Military Documentaries
180 = Sports Documentaries
90361 = Music & Concert Documentaries
1159 = Travel & Adventure Documentaries
7018 = Political Documentaries
10005 = Religious Documentaries
2595 = Science & Nature Documentaries
3675 = Social & Cultural Documentaries
Complete list: NetflixCodes.txt[1]
Source: http://ogres-crypt.com/public/NetFlix-Streaming-Genres2.html[2]
Endnotes:
NetflixCodes.txt: https://creativeitworld.com/wp-content/uploads/NetflixCodes.txt
http://ogres-crypt.com/public/NetFlix-Streaming-Genres2.html: http://ogres-crypt.com/public/NetFlix-Streaming-Genres2.html
Source URL: https://creativeitworld.com/secret-codes-to-unlock-netflix/
---
Refresh Instead of Reset Windows 10
by Creative IT | September 1, 2017 1:29 am
Windows 10 has a fantastic feature that lets you essentially reinstall Windows 10 on your computer from the ground up, like new—without deleting any of your data files (though you will have to reinstall software and drivers). When your PC is beyond repair, you access it at Settings > Update & Security > Recovery, and click Reset this PC, pick settings like "Keep My Files" or "Remove Everything" and let it rip. You don't need any separate media, like a copy of Windows 10 on a disc or USB flash drive.
But that can be overkill. Sometimes, Windows just needs a reset that does not eradicate your software and drivers. This is also easy to do, but it does require a copy of Windows 10 on separate media. Don't have the media, since you probably performed the free Windows 10 upgrade during its first year of life? Get it via here[1]. Run it and install the included ISO file onto a 4GB or larger USB drive you can utilize for the reset now and in the future. Or you can just mount it as a virtual drive in Windows 10.
Double-click the setup on that media/drive's Setup option, ask to download updates and check "Keep personal files and apps" when it appears. After a few more prompts and waiting, your Windows 10 system will have the refresh it needs.
---
UPDATE: Problems? Use the Microsoft Windows and Office ISO Download Tool https://heidoc.net[2]
https://creativeitworld.com/windows-office-iso-downloader[3]
---
Got other problems with Windows 10? Let us know in the comments.
Endnotes:
here: https://www.microsoft.com/en-us/software-download/windows10
https://heidoc.net: https://heidoc.net
https://creativeitworld.com/windows-office-iso-downloader: https://creativeitworld.com/windows-office-iso-downloader/
Source URL: https://creativeitworld.com/refresh-instead-of-reset-windows-10/
---