CREATIVE IT WORLD is No Longer Accepting New Customers!

GLOBAL WEB DESIGN SERVICES
Cost: $350
New web sites created or your existing site updated
Your choice of hosting services or one can be recommended
All domain related expenses to be paid by the customer
Business and personal, basic websites, blogs and forums. You can choose from thousands of available designs or our staff will work with you for that unique design you are after.
ON SITE WORK
On site computer repairs & general service, system & data
recovery & backup, upgrades, software installation, hardware installation, …
We can even access and work on your computer over the internet.
Hourly Rates
8am to 8pm: $50 for the first hour
$15 for every following hour
8pm to Midnight: $25 per hour
Midnight to 8am: $50 per hour
Barter for services acceptable by prior arrangement
Flat Rates
Install or Upgrade Windows: $50
General Service: $50
Free on call Help Desk Service available to established customers.

---
---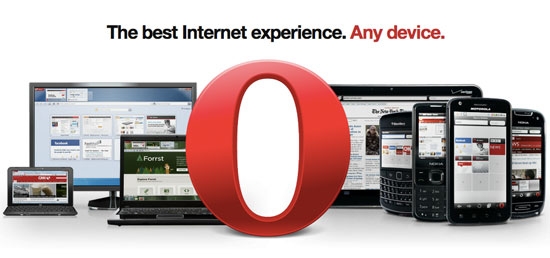 Opera is a free cross-platform web browser developed by Oslo based Norwegian company, Opera Software. Starting with version 15, Opera uses the Blink HTML rendering engine (Opera 12 and earlier previously used Presto HTML rendering engine).

Customizable and portable, Opera is available for various architecture and platforms, from Windows to OS/2, Linux, FreeBSD, Solaris and Mac OS, both x86 and x64, on PC's, Laptops, Tablets, Smart Phones and TV's.

Opera Speed Dial. Resizable and multi-levelled.

You can download the latest version of Opera web browser from http://opera.com
---
---
YouTube Video: Android Phone Review Search | Samsung Galaxy S4 – Four Years Later

Android Phone Review: Samsung Galaxy S4
Best Buy:
AliExpress: Samsung Galaxy Search
Amazon: Samsung Galaxy Search
eBay: Samsung Galaxy Search
Unlocked Phones: Yes
CPU: MTK 6589 Quad Core 1.6 Ghz ARMV7 Processor
Cellular: GSM
SIM Card Quantity: 1
RAM: 2G
ROM: 16G
Operating System: Android 4.2.2
Features: GPS Navigation, Email, FM Radio, MP3 Playback, Touchscreen, QWERTY Keyboard, Bluetooth, Memory Card Slot, Video Player, Gravity Response, Camera, Messages
Model Number: 452
Brand Name: Galaxy S4 GT-I9500 Clone

Video Comparison (Hardware): Clone vs Genuine
Video Comparison (Software): Clone vs Genuine
Price Comparison: Genuine $700 to $1000 $200 to $500 vs Clone (approx) $175 to $300 (Check eBay stores and second hand for cheaper genuine prices.)

Summing up the Differences: If you want good sound, a good microphone, a good camera, GPS, a longer lasting battery, then get the Genuine S4. If none of that is of any concern to you, then get the Clone and save a few bucks.

Featured Accessories: Samsung, ShopAndroid, MountGuys, Creativity Storefront, Mobile-Mate, MobileZap
Recommended Accessories: Smart Dock Multimedia Hub – Samsung Galaxy Note II & Galaxy S4 Smart Dock, to convert your mobile phone into a mobile office. Connect an HD monitor via the HDMI port. Tired of typing on a tiny virtual keyboard? With three built-in USB ports you can connect a full-sized keyboard, USB mouse and an external storage drive – all at the same time – and convert your Galaxy in to a mini desktop computer.
Additional Accessories: Tablet Mount (7″ to 12″), Custom Phone Covers at Creativity Storefront